Profile Information
Member since: Sun Mar 16, 2008, 11:41 PM
Number of posts: 18,630

Journal Archives
Better Believe It
When Did the Catholic Church Endow Sperm With Inalienable Rights?
Most pro-life organizations more accurately should be labeled pro sperm.
by David Morris
March 15, 2012
Recent events make clear the need for a new language to describe the raging debate about sex and birth. Consider the problematic word that dominates our conversation: pro-life.
Most pro-life organizations more accurately should be labeled pro sperm. For they insist the sperm has the inalienable, indeed the God-given right to pursue the egg without human enabled interference.
Joseph M. Scheidler, the National Director of the Pro-Life Action League memorably declared, "I think contraception is disgusting-people using each other for pleasure."
Judith Brown, President of The American Life Lobby asserts its opposition "to all forms of birth control with the exception of natural family planning."
The Catholic Church is fervently pro-sperm. Decades before the Church mobilized against abortion it mobilized against contraception. As late as 1960, many states outlawed sales of contraceptives. The Catholic Church was the driving force behind these laws. In the 1940s, Connecticut legislators introduced bills allowing physicians to prescribe contraceptives only for married couples if a pregnancy would be life threatening. The Catholic Church swung into action. One historian describes the process; "priests became heavily involved…Their efforts were not confined to anti-birth control sermons on Sundays. They engaged in voter registration drives, they encouraged parishioners to support anti-birth control candidates for the legislature, and they actively campaigned to defeat any changes in the birth control laws". The bills failed.
Prior to 1930, all Christian denominations held that contraception was contrary to God's will. Then one by one, beginning with the Church of England they began to accept birth control.
Read the full article at:
http://www.alternet.org/reproductivejustice/154560/when_did_the_catholic_church_endow_sperm_with_inalienable_rights/
Santorum Denies Global Warming
March 15, 2012
Even for a party that wears its anti-science label almost with pride, the GOP has recently been outdoing itself on global warming.
"The dangers of carbon dioxide? Tell that to a plant, how dangerous carbon dioxide is," presidential contender Rick Santorum said at the Gulf Coast Energy Summit in Biloxi, Mississippi, on March 12.
And to prove that this wasn't just off-the-cuff rhetorical excess, Santorum penned an op-ed for the conservative website Red State. He portrayed a belief in science as part of a deficient, anti-Christian, anti-American mindset.
"Of all the GOP candidates, I am the only one who has not bowed, and will never bow, to this liberal orthodoxy," Santorum wrote in a March 10 column. "I did not pander when global warming seemed cool to the press and to Hollywood. We know that climate changes over time, that the Earth warms and cools over time. … The apostles of this pseudo-religion believe that America and its people are the source of the Earth's temperature. I do not."
Read the full article at:
http://www.progressive.org/santorum-denies-global-warming
AFL-CIO Calls for Across-the-Board Raise in Social Security Benefits
by Donna Jablonski
March 14, 2012
America has a retirement security crisis—not a Social Security crisis, the AFL-CIO Executive Council said today in its annual winter meeting in Lake Buena Vista, Fla. And the answer is an across-the-board increase in Social Security benefits.
"Half of working Americans have no retirement plan at all at work. Most of those who have a retirement plan are in 401(k) savings accounts where the median balances are less than $30,000. Taking into account all sources of income, it is estimated that the gap between what working Americans need to maintain their standard of living in retirement and what they actually have is $6.6 trillion….Fewer and fewer workers are now covered by defined-benefit pension plans. Retirement savings have been decimated by losses in the stock market. Working families have lost trillions of dollars of home equity with the collapse of the real estate bubble. The stagnation of wages has made it harder for workers to save for retirement. And the inexorable rise of health care costs is taking a bigger and bigger bite out of retirement income."
If America were to craft a solution to the retirement crisis, it would have the same components as Social Security—shared responsibility, pooled resources, portability and security, for example. But instead of increasing Social Security benefits to meet the real needs of real working families, foes of Social Security are attempting to cut it and "have spent enormous amounts of money spreading misinformation about the program."
"The truth is that Social Security is not in crisis. It can pay all scheduled benefits through the year 2036 and three-quarters of all scheduled benefits thereafter. If Social Security were a pension plan, it would be in the "green zone"—the healthy zone—under the Pension Protection Act. Social Security does not contribute one dime to the deficit, it is legally prohibited from borrowing or going into debt and it is not a significant driver of long-term fiscal imbalances."
http://www.aflcio.org/Blog/Economy/AFL-CIO-Calls-for-Across-the-Board-Raise-in-Social-Security-Benefits
------------------------------------------------------------------------
AFL-CIO EXECUTIVE COUNCIL STATEMENT
March 14, 2012
Excerpt
While Social Security is an obvious solution to the crisis, its current benefit levels are too modest. Social Security's income replacement rate is one of the lowest of all the industrialized countries. To compensate for the decline of traditional pensions and the loss of retirement savings, Social Security retirement benefits must be increased across the board, which would be especially meaningful for low-income seniors. In addition, Social Security COLAs need to take into account the higher health care costs faced by seniors. Finally, too many employers look for ways around making their contributions to Social Security through labeling their workers as independent contractors.
Needless to say, the Social Security debate in Washington, D.C., has not been centered on across-the-board benefit increases. On the contrary, it has focused almost exclusively on benefit cuts of various descriptions, which would only make the problem worse. The AFL-CIO has repeatedly stated our opposition to any reduction of benefits, such as an increase in the retirement age or a reduction in cost-of-living adjustments, regardless of who proposes them.
In fact, there is no justification whatsoever for benefit cuts. A number of plans put forward in recent years have demonstrated that cutting benefits is not necessary to close Social Security's modest long-term funding shortfall. One thing all these plans have in common is they would all tax income above the existing taxable earnings cap, and this must be part of any solution. However, the AFL-CIO reaffirms its longstanding position that mandatory coverage of all public employees must not be part of any funding plan.
The reason why the debate in Washington, D.C., has gone so far in the wrong direction is that the enemies of Social Security have spent enormous amounts of money spreading misinformation about the program. The truth is that Social Security is not in crisis. It can pay all scheduled benefits through the year 2036 and three-quarters of all scheduled benefits thereafter. If Social Security were a pension plan, it would be in the "green zone"—the healthy zone—under the Pension Protection Act. Social Security does not contribute one dime to the deficit, it is legally prohibited from borrowing or going into debt and it is not a significant driver of long-term fiscal imbalances.
Read the fulll statement at:
http://www.aflcio.org/About/Exec-Council/EC-Statements/Building-On-The-Success-Of-Social-Security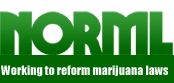 NEWS RELEASE

Cannabinoids' "Statistically Significant Pain Relieving Effects"
Over Two-Dozen Controlled Trials Demonstrate Cannabinoids' "Statistically Significant Pain Relieving Effects"
March 8, 2012
New York, NY: Cannabis and its active constituents appear to be safe and modestly effective treatments in patients suffering from a variety of chronic pain conditions, including neuropathy (pain due to nerve damage), according to a literature review to be published in The Clinical Journal of Pain.
An investigator from New York University, Department of Physical Medicine and Rehabilitation, conducted a PubMed search to survey the percentage of positive and negative published randomized controlled trials (RCTs) assessing cannabinoids as treatments for pain. Of the 56 hits generated, 38 published RCTs met inclusion criteria. Of these, "71 percent (27) concluded that cannabinoids had empirically demonstrable and statistically significant pain relieving effects, whereas 29 percent (11) did not."
Cannabinoids appeared to be most effective in treating hard-to-treat neuropathic pain conditions. "or notoriously difficult to treat conditions such as HIV neuropathy, ... cannabinergic pain medicines, particularly inhaled cannabinoid botanicals, are one of the only treatments that have been shown to be safe and effective with the highest levels of evidence," the review states.
Five to ten percent of the US population is estimated to suffer from neuropathic pain at some point during their lives.
The study concludes, "Overall, based on the existing clinical trials database, cannabinergic pain medicines have been shown to be modestly effective and safe treatments in patients with a variety of chronic pain conditions. ... Incorporating cannabinergic medicine topics into pain medicine education seems warranted and continuing clinical research and empiric treatment trials are appropriate."
A separate paper, published in January in the Harm Reduction Journal, concluded: "Prescribing cannabis in place of opioids for neuropathic pain may reduce the morbidity and mortality rates associated with prescription pain medications and may be an effective harm reduction strategy."
For more information, please contact Paul Armentano, NORML Deputy Director, at: paul@norml.org. Full text of the study, "Cannabinergic pain medicine: A concise clinical primer and survey of randomized controlled trial results," will appear in The Clinical Journal of Pain.
http://norml.org/news/2012/03/08/over-two-dozen-controlled-trials-demonstrate-cannabinoids-statistically-significant-pain-relieving-effects
Scant US Public Support for Israeli Strike on Iran
Despite misinformation campaign and misleading polls, Americans don't seem to want another Middle East war
by Common Dreams staff
March 14, 2012
Only one in four Americans favors Israel conducting a military strike against Iran's nuclear program, according to a new poll conducted by the Program on International Policy Attitudes (PIPA) and the Anwar Sadat Chair for Peace and Development at the University of Maryland. Nearly 70% of those polled favor the continued pursuit of US and other major powers to negotiate with Iran, a position that is supported by majorities of Republicans (58%), Democrats (79%) and Independents (67%).
"Meanwhile," reports Jim Lobe at Inter Press Service, "a second public opinion poll released Tuesday by the New York Times and CBS News found a slight majority (51 percent) of 1,009 respondents who said they would support the U.S. taking military action in order to prevent Iran from developing nuclear weapons." Thirty-six percent of respondents would oppose such a strike.
However, The NYT/CBS poll, notes Lobe, "did not offer an option for continued diplomacy or negotiations." And as Think Progress' Eli Clifton points out, this poll makes misleading assumptions about the existence of an Iran nuclear weapons program, by casually asking if the respondent would support "U.S. military action against Iran to prevent it from developing a nuclear weapon" even though no evidence exists that Iran has such a program.
Juan Cole, at Informed Comment, argues the PIPA poll shows that "a broad consensus across parties, wants the Iran nuclear enrichment issue dealt with through negotiations. They even want to entrust the issue to the UN security council. They think that the US should discourage Israel from attacking Iran. They are convinced that an attack would be a disaster and lead to a long-term conflict. And they hold that if Israel goes it alone and does strike Iran,
the United States should remain neutral."
Read the full article at:
http://www.commondreams.org/headline/2012/03/14
The war on teachers: Why the public is watching it happen
By Mark Naison
This was written by Mark Naison, professor of African and African American Studies at Fordham University in New York and chair of the department of African and African-American Studies. He is also co-director of the Urban Studies Program, African-American History 20th Century.
March 12, 2012
All over the nation, teachers are under attack. Politicians of both parties, in every state, have blamed teachers and their unions for the nation's low standing on international tests and our nation's inability to create the educated labor force our economy needs.
Mass firings of teachers in so-called failing schools have taken place in municipalities throughout the nation and some states have made a public ritual of humiliating teachers. In Los Angeles and New York, teacher ratings based on student standardized test scores — said by many to be inaccurate — have been published by the press. As a result, great teachers have been labeled as incompetent and some are leaving the profession. A new study showed that teachers' job satisfaction has plummeted in recent years.
Big budget films such as Bad Teacher and the documentary Waiting for Superman popularize the idea that public school teachers prevent poor children of color from getting a good education, while corporate funded organizations perpetuate the idea that the only way for children to excel is if their teachers lose their job security and bargaining rights.
Why has this campaign attracted such strong bipartisan support and why has the public failed to speak out loudly against it?
Read the full article at:
http://www.washingtonpost.com/blogs/answer-sheet/post/the-war-on-teachers-why-the-public-is-watching-it-happen/2012/03/11/gIQAD3XH6R_blog.html
New rules aim to ease state-run health insurance exchanges
The exchanges are a key feature of President Obama's healthcare law, but questions — and criticism — have grown as the deadline approaches for setting them up.
By Noam N. Levey, Washington Bureau
March 12, 2012
In the face of mounting resistance from Republican state leaders and other critics, the Obama administration moved Monday to ease development of state-based insurance exchanges, a key feature of the new healthcare law.
.... the administration has been wrestling with how to set standards for the exchanges to protect consumers without saddling states, insurers and businesses with crippling new regulations.
The rules issued Monday give states some flexibility in deciding how to run their exchanges, while also allowing states that are not ready by 2014 to get help opening their exchange a year later.
Thus far, only 12 states and the District of Columbia have passed legislation creating some kind of state-based health insurance exchanges, according to the National Conference of State Legislatures.
Read the full article at:
http://www.latimes.com/health/la-na-healthcare-exchanges-20120313,0,5088888.story
End the Afghan mission now
By Eugene Robinson
Opinion Writer
March 12, 2012
It was clear before Sunday's horrific massacre of civilians that it's past time for the U.S. mission in Afghanistan to end. Now the only question should be how quickly we can get our troops onto transport planes to fly them home.
What are we accomplishing, aside from enraging the Afghan population we're allegedly trying to protect? How are we supposed to convince them that a civilian massacre carried out by a U.S. soldier is somehow preferable to a civilian massacre carried out by the Taliban? How does it make any of us safer to have the United States military known for burning Korans and killing innocent Muslim children in their beds?
This is supposed to be a period of transition from U.S. occupation to Afghan government control. But what do we expect to accomplish between now and 2014, when our troops are supposed to come home? We can be confident that the Afghan government will still be feckless and corrupt. We can anticipate that the Afghan military will still lack personnel, equipment and training. We can be absolutely certain that the Taliban insurgents will still constitute a threat, because — and this is what gung-ho advocates of the war fail to grasp — they live there. To them, Afghanistan is not a battlefield but a home.
It's their country, not ours. In increasingly clear language, Afghans are telling us to leave. We should listen and oblige.
Read the full opinion piece at:
http://www.washingtonpost.com/opinions/bring-home-the-troops-now-from-afghanistan/2012/03/12/gIQAkVqs7R_story.html
The Massacre Underscores the Message: End the Occupation of Afghanistan
By Matthew Rothschild
Editor of The Progressive
March 12, 2012
It is time, it is way, way past time, for the U.S. military to leave Afghanistan.
The grotesque massacre on Sunday by a U.S. soldier only underscores the point.
And the massacre was almost inevitable. When you have 100,000 soldiers under stress in a foreign country where they're not wanted, when you have soldiers on their fourth tour of duty as this one was (who reportedly spent three tours in Iraq), at some point, someone's going to break.
We must end the occupation, end the bidding for a permanent military presence there, and let the Afghan people decide their own fate.
Read the full article at:
http://www.progressive.org/end_the_occupation_of_afghanistan.html
Occupy Wall Street Protesters Concerned about Police Surveillance
by Common Dreams staff
March 12, 2012
Protesters from Occupy Wall Street continue to report troubling incidents of excessive police surveillance.
A lawyer representing three protesters who were arrested and allegedly strip-searched by New York City police in November, told the New York Times that his clients are considering a lawsuit against the city for violating their constitutional rights. "Not only are the police disrupting people's rights to free expression," said Vik Pawar, the lawyer for the protesters. "They are taking pre-emptive steps by arresting people who might be just thinking about exercising their rights."
The Times report includes numerous interviews with organizers who have been monitored, intimidated and in some cases, arrested by city police.
This is just the latest news regarding governmental monitoring of the Occupy movement. In February, an internal Department of Homeland Security report about Occupy was published by Wikileaks, spoke of the agency's efforts to "control protesters" within the movement.
Read the full article at:
http://www.commondreams.org/headline/2012/03/12-2