Thu Aug 16, 2012, 03:10 PM
muriel_volestrangler (68,882 posts)
Patriarchy Riot
The Russian Orthodox Church is on holy war footing. The 'sacrilege' of Pussy Riot is no isolated incident, Patriarch Kirill says, but part of a wave of attacks on the church, ranging from accusations of financial irregularity to seemingly random acts of vandalism against church property. The attack on the church is not just anti-religious, according to pro-Kremlin media, but part of a larger geopolitical campaign by America to destabilise Russia.
'With the failure of the protest movement… the target has now moved to the Russian Orthodox Church,' says Komsomolskaya Pravda, the country's largest daily. Pussy Riot are instruments in the hands of Russia's enemies, the paper speculates, and the US State Department's support for LGBT rights a ruse to break down Russia's defences. The geopolitical battle is in turn part of a much greater spiritual and civilisational war. Pussy Riot 'has helped clarify matters', Archpriest Dmitri Smirnov says. 'Any Russian now understands what force really stands behind feminism and punk, put together they are obviously demonic manifestations.'
'Liberal society,' Patriarch Kirill says, 'will lead to legal chaos and then the apocalypse.' Once again Russia is the 'Third Rome', the title bestowed on it during the reign of Ivan IV, the bastion of Orthodoxy facing up to a west engulfed by liberalism. 'We tell the world: you cannot destroy the church,' the patriarch said in a recent TV interview. This is true: from near extinction in the USSR, the Orthodox Church has grown into one of the wealthiest and most powerful organisations in post-Communist Russia.
'Autocracy, orthodoxy, nationhood' was the rallying cry of tsarist Russia, uniting political and religious power. Though murderously repressed in the first decades of the USSR, the Orthodox Church returned to a limited role during the Great Patriotic War: Stalin, who started life as seminary student, understood its potential to unite the country in crisis. Until 1989 the church was allowed to exist under strict state supervision. Archives opened in the early 1990s indicated that KGB infiltration was rife, with private confessions to priests regularly passed on to the secret services. Both the current patriarch and his predecessor have been accused of acting as KGB agents. The archives were quickly closed again.
...
http://www.lrb.co.uk/blog/2012/08/16/peter-pomerantsev/patriarchy-riot/
Plenty of links - if you read Russian, that is.
7 replies, 867 views
Replies to this discussion thread
| | | | |
| --- | --- | --- | --- |
| 7 replies | Author | Time | Post |
| Patriarchy Riot (Original post) | muriel_volestrangler | Aug 2012 | OP |
| | cbayer | Aug 2012 | #1 |
| | muriel_volestrangler | Aug 2012 | #2 |
| | libodem | Aug 2012 | #3 |
| | trotsky | Aug 2012 | #5 |
| | dimbear | Aug 2012 | #4 |
| | Viva_Daddy | Aug 2012 | #6 |
| | cbayer | Aug 2012 | #7 |
---
Response to muriel_volestrangler (Original post)
Thu Aug 16, 2012, 03:16 PM
cbayer (126,041 posts)
1. Feminism and punk are demonic manifestations?
These guys are hilarious.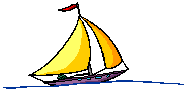 ---
Response to cbayer (Reply #1)
Thu Aug 16, 2012, 03:19 PM
muriel_volestrangler (68,882 posts)
2. 'Demonic manifestation' is a convenient catch-all
"'Demonic'? What the hell does that mean?"

"Well, this is ... trust me, I'm an expert on this."
---
Response to muriel_volestrangler (Reply #2)
Thu Aug 16, 2012, 03:52 PM
libodem (13,613 posts)
3. Eric Cantor's soulless
Animated corpse must be inhabited by some type of asteral entity of demonic origins.
Cuz sometimes ya can just tell.
Alas poor Meta, it was not bitching, I had come to think of it as motivational speaking.
---
Response to cbayer (Reply #1)
Fri Aug 17, 2012, 07:09 AM
trotsky (34,065 posts)
5. Why are you mocking their sincerely-held religious beliefs?
Can I do that too, or will I be labeled a militant hateful fundie atheist?
"The universe we observe has precisely the properties we should expect if there is, at bottom, no design, no purpose, no evil, no good, nothing but blind, pitiless indifference." -- Richard Dawkins
---
Response to muriel_volestrangler (Original post)
Thu Aug 16, 2012, 07:47 PM
dimbear (6,180 posts)
4. Vladimir Putin is the best connected Russian 'monarch' since Czar Nicholas II.
The Russian church is solidly behind him. Worked out fine for Nicholas, I would imagine.

Nothing can stand against the power and majesty of the church. Possible exception: American singer 'Madonna.'



The hardest to free are those who love their chains.
---
Response to muriel_volestrangler (Original post)
Fri Aug 17, 2012, 01:00 PM
Viva_Daddy (529 posts)
6. Call it instead "Patriarchy ROT"
You are unique, one-of-a-kind and irreplacable....just like everyone else!
---
Response to muriel_volestrangler (Original post)
Fri Aug 17, 2012, 01:06 PM
cbayer (126,041 posts)
7. UPDATE: Russia's Pussy Riot protesters sentenced to two years